Press
Download full Press Kit with screenshots, promo art, and hi-res icon here.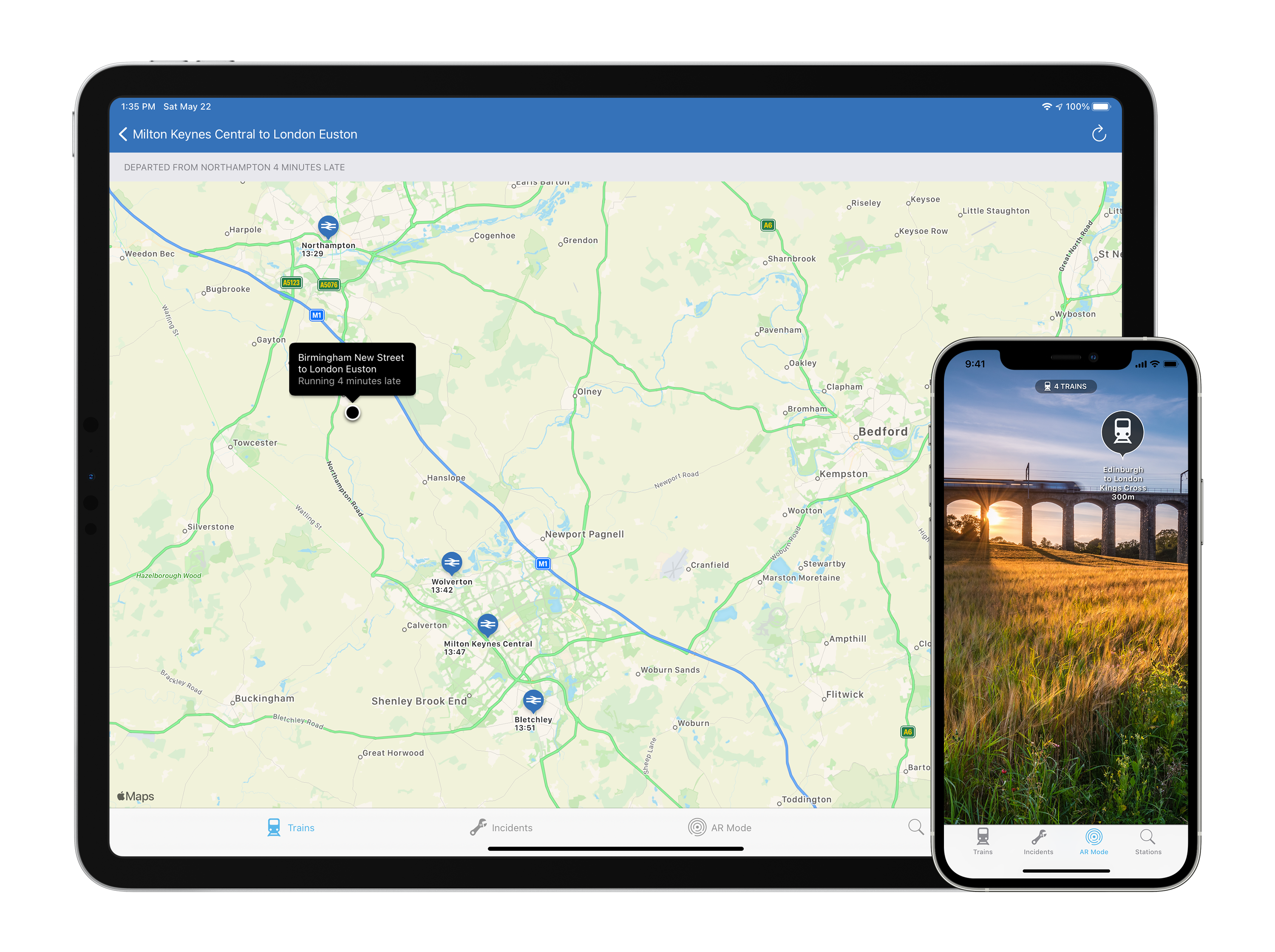 Video
Promo Images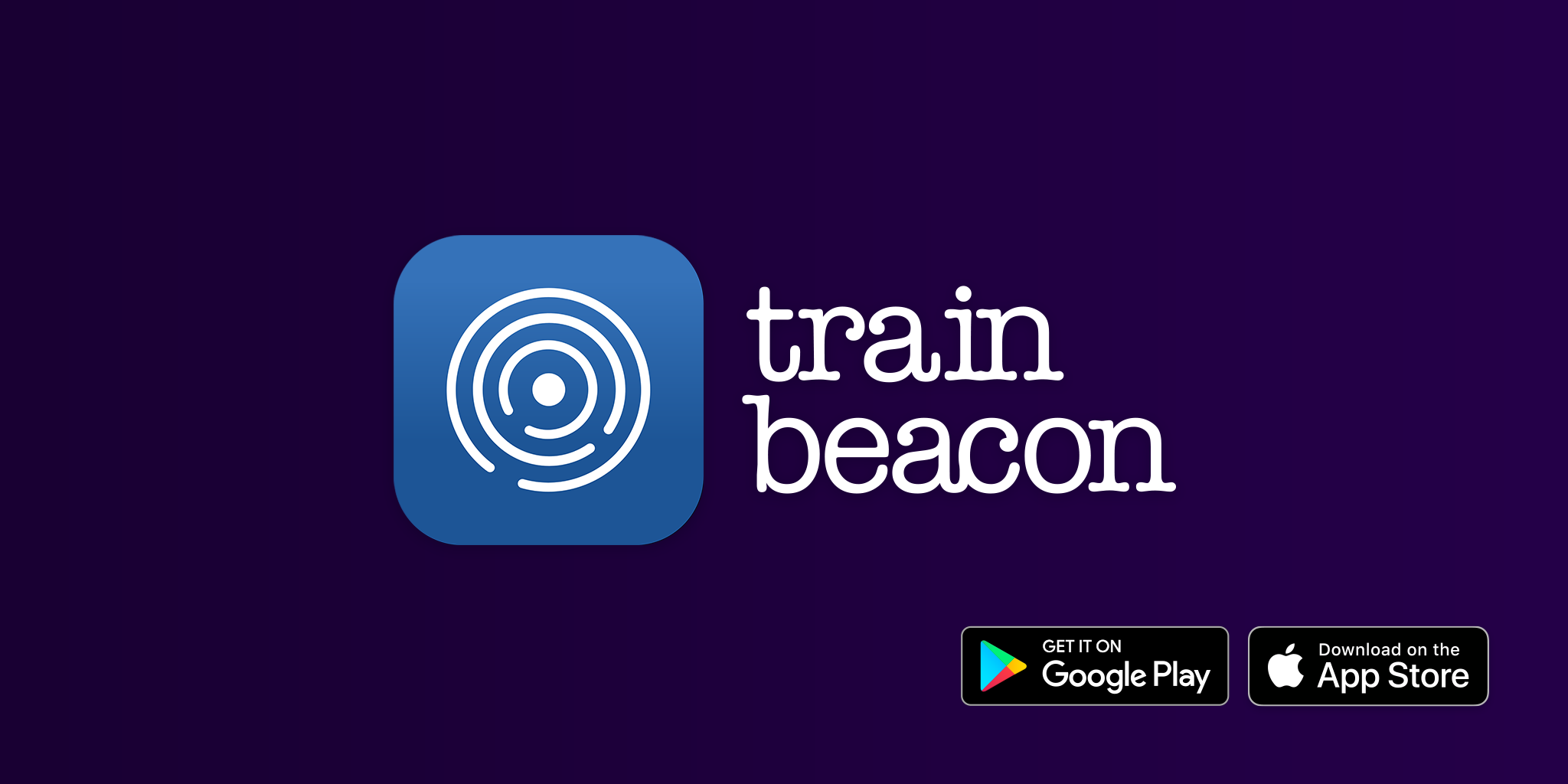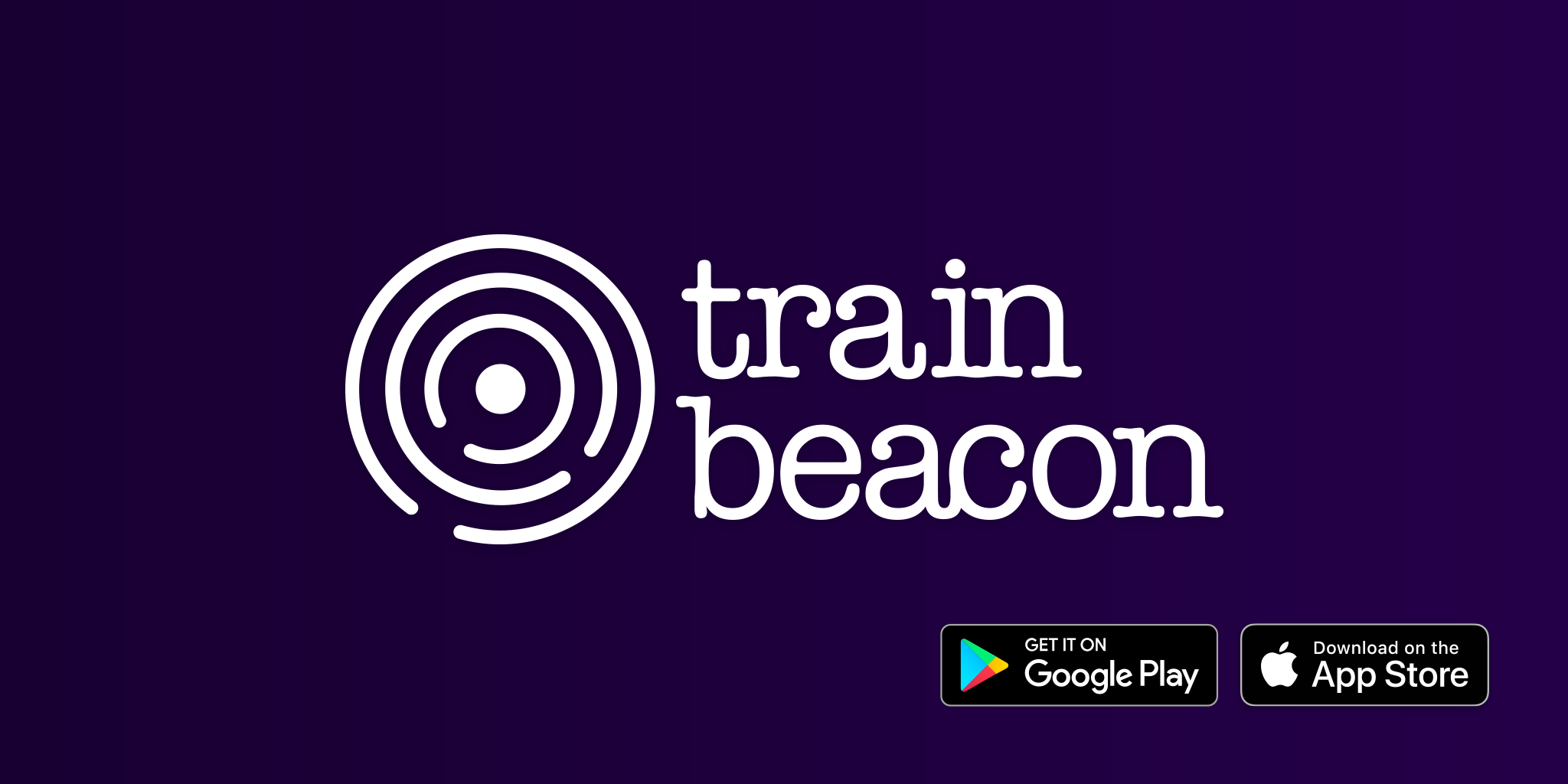 What is the app called?
Train Beacon, because when you are at a UK train station, you simply point your phone in the direction that the track is running and it shows the next trains as 'beacons' on screen, in augmented reality (AR). Train Beacon is available on the iOS App Store here and also available on Android on the Google Play Store here.
Who is it for?
It's for people who are wondering where the train they are planning on getting is currently geographically located. Train Beacon covers main-line trains in England, Scotland and Wales. It doesn't currently cover Northern Ireland or London Underground.
It's aimed at all rail users, and particularly commuters who require very up to date information about where their train is. It's also for people want to use emerging technology like augmented reality. The app is available on the iOS platform for iPhone and iPad, and is also available on the Android platform. Augmented reality features are available on iOS 13 or higher on iOS. On the Android platform, the app requires an Android device with ARCore support, this is due to the augmented reality features of the app.
What does it do better?
It uses the latest available train data from a real-time feed from National Rail Enquiries to provide the user with an estimate of the location of UK trains. It provides more precise information than most other train apps, which merely might state that a train is currently located somewhere between 2 stations. It shows more detailed passing points than most other train apps, so for example, it can show the user that a train has passed a specific junction, and not just a specific station.
It shows the user the estimated location and estimated distance away of the train in augmented reality, which is a more immersive and intuitive way of receiving information. The user can just point their phone at the tracks in the rough approximate direction of approaching trains and it will show them the trains which stop at the nearest station on their screen.
The app aims to solve the problem of identifying where a train is geographically located and I believe that this hasn't been adequately solved by the apps that just provide a list of calling points and times. It also provides cancellation and delay reasons where provided by the operator and up to date real-time train times.
Why do I (and my readers) care?
Rail users are often unsatisfied with the amount of information available. The UK has detailed open train data, and this app interprets it and communicates it to users in an easy to use, immersive manner.
It's the UK's first augmented reality app that shows estimated train positions in augmented reality and the high degree of precision of the train information that it displays should be very useful to users.
What does it look like?
See images and video at http://www.trainbeacon.co.uk/press
How much is it?
Train Beacon is available on the Apple App Store here and the Google Play Store here for just £0.99
Where can I get more information?
More information is available on the website www.trainbeacon.co.uk or please email chris@mobileappz.co.uk
Press coverage
Train Beacon was very kindly reviewed by Nodrog on Youtube. You can find his excellent channel with Railway News & Exploration here. The video is below.
Train Beacon was mentioned by Steve Litchfield on episode 615 of the "The Phones Show Chat" podcast. You can find The Phones Show Chat podcast here. Episode 615 where Train Beacon is mentioned can be found here.